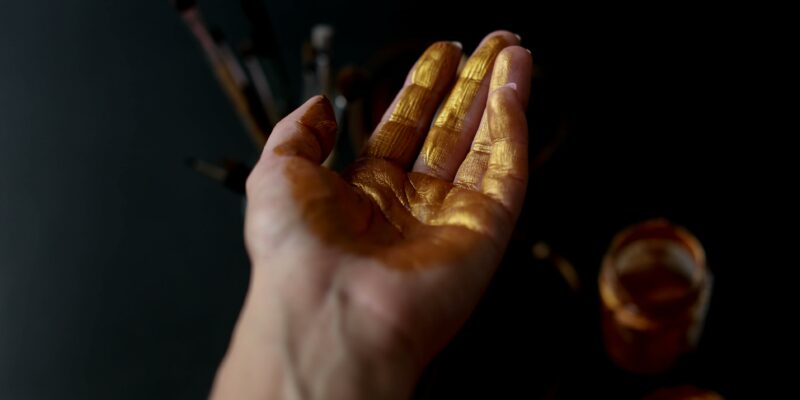 Blogs
India's Midas touch in online jewelry
As the world's second largest consumer and exporter of gold, it is no surprise that the jewellery market in India has been home to some of the most successful and profitable titans in the industry. 
The COVID-19 impact on businesses had not been kind to the sector.  But the bad phase has passed, it seems. In fact, reports suggest that India's gold demand surpassed pre-pandemic levels. According to a report by Maximize Market Research, India's gem and jewellery market, pegged at $25.30 Billion in 2020, is expected to grow at a CAGR of 21.35% to reach $98.04 billion by 2027.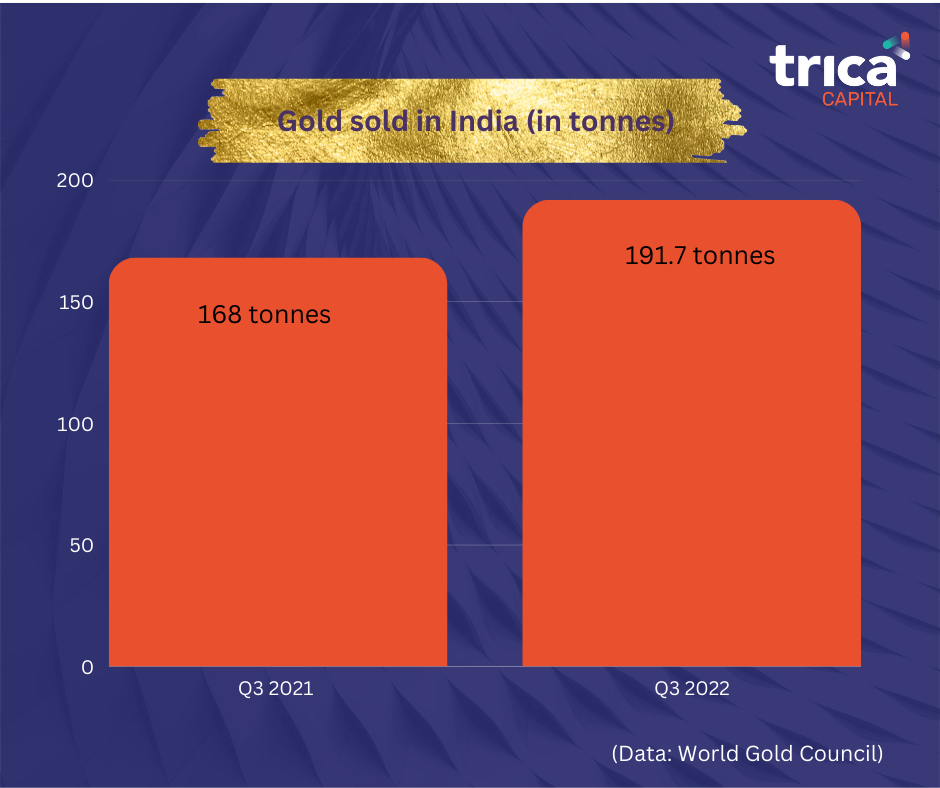 Traditional jewellery businesses like Kalyan, Alukkas, Malabar Gold, and others have expanded beyond urban areas with numerous offline stores. Although these names contribute to more than 40% of the organized jewellery sector in the country, their online presence (and business) has been minimal. For instance, Kalyan Jewellers' online platform Candere's revenue in FY2022 was Rs.141 Crore – hardly 1% of the overall revenue of Kalyan Jewellers, which stood at Rs.10,856 Crore in FY22. 
However, a handful of Indian startups – like Melorra, BlueStone, and GIVA – have made the best of the advantages offered by online channels, especially for daily wear jewellery, as bridal jewellery continues to be the strength of the traditional players.
For instance, Melorra, which offers affordable, lightweight and fashionable precious jewellery for everyday wear is also the first online platform with a high scale, high margin, zero inventory model. It boasts of the higher gross margins in the industry – at 22% – which is twice the gross margins of traditional players like Kalyan and Alukkas.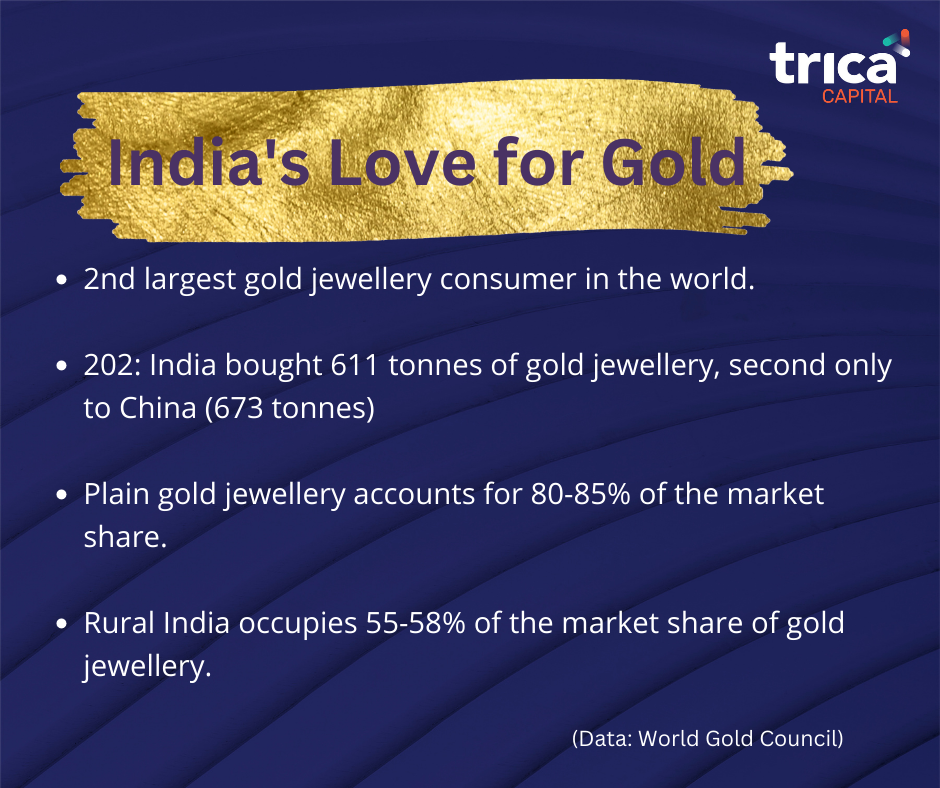 According to a recent report by International Institute of Gemology, the Indian online jewellery market is projected to grow to $3.7 billion by 2025. In contrast to the typical trends of online retail, online jewellery sales are not driven by pricing and discounting but rather by choice (Melorra's average selling price is Rs.22,811). The increasing purchasing power of financially independent women have also contributed to the purchase of jewellery based on design rather than the value of the gold in it. 
Yet, precious jewellery may not be affordable to everyone, and hence the imitation jewellery market is also growing. According to a report by Mumbai-based firm Allied Market Research, the Indian imitation jewellery market – which is home to players like Sukkhi, Zaveri, Voylla, Pipa Bella, Rubans etc – is estimated to reach $2.12 billion by 2027. GIVA, which sells silver and gold-plated fine jewellery, also provides a price range of Rs.1000 to Rs. 20,000, and has over 2 lakh users daily visitors on its website.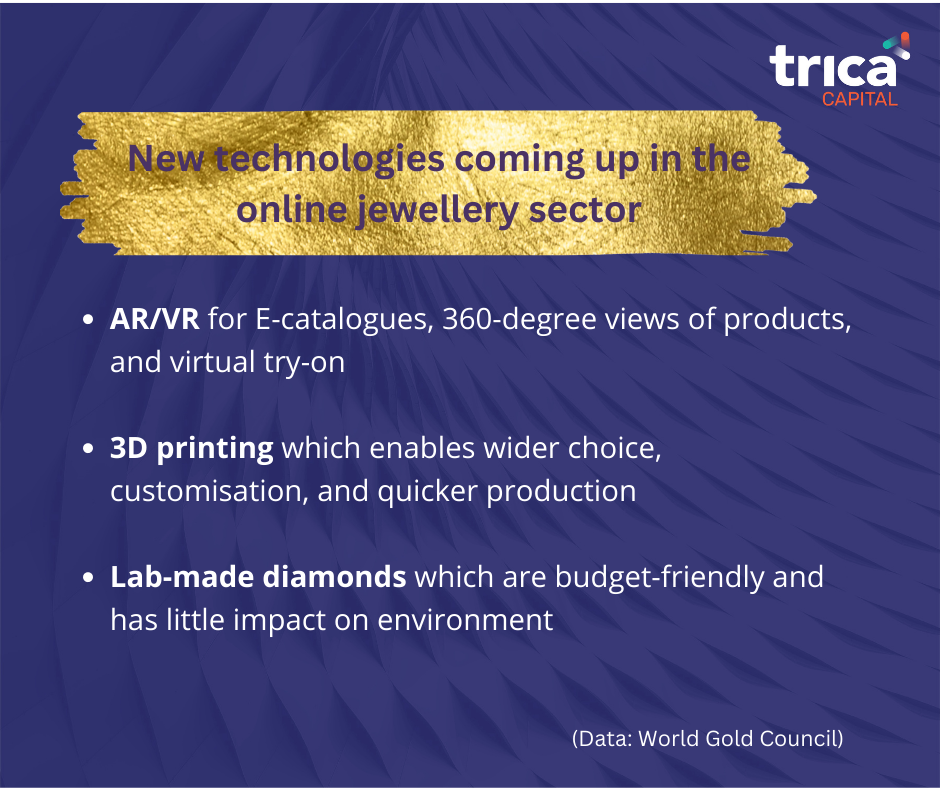 Let us not discount the fact that the touch-and-feel factor is crucial to Indian gold jewellery customers. In fact, omnichannel strategy seems to have worked well for the new-generation players like Melorra and Caratlane, as their target customers are mostly in the 25-40 age group who would prefer spending online after an offline experience.  
Although Melorra earns 90% of its revenue from online channels, they are planning to launch more offline stores demonstrating the relevance of the touch-and-feel factor. GIVA, which has 40 exclusive brand outlets across India, also aims to launch 100 more in Tier-II and Tier-III Indian cities by FY23-24. Conglomerates like Aditya Birla Group and Titan are also keen on the sector, having invested in silver jewellery startup GIVA and acquired Caratlane respectively. Candere – which was launched in 2012- was bought by Kalyan in 2017.   
With a golden future (pun intended), will the online jewellery sector catch the attention of investors? The term win-win has never suited another situation better.