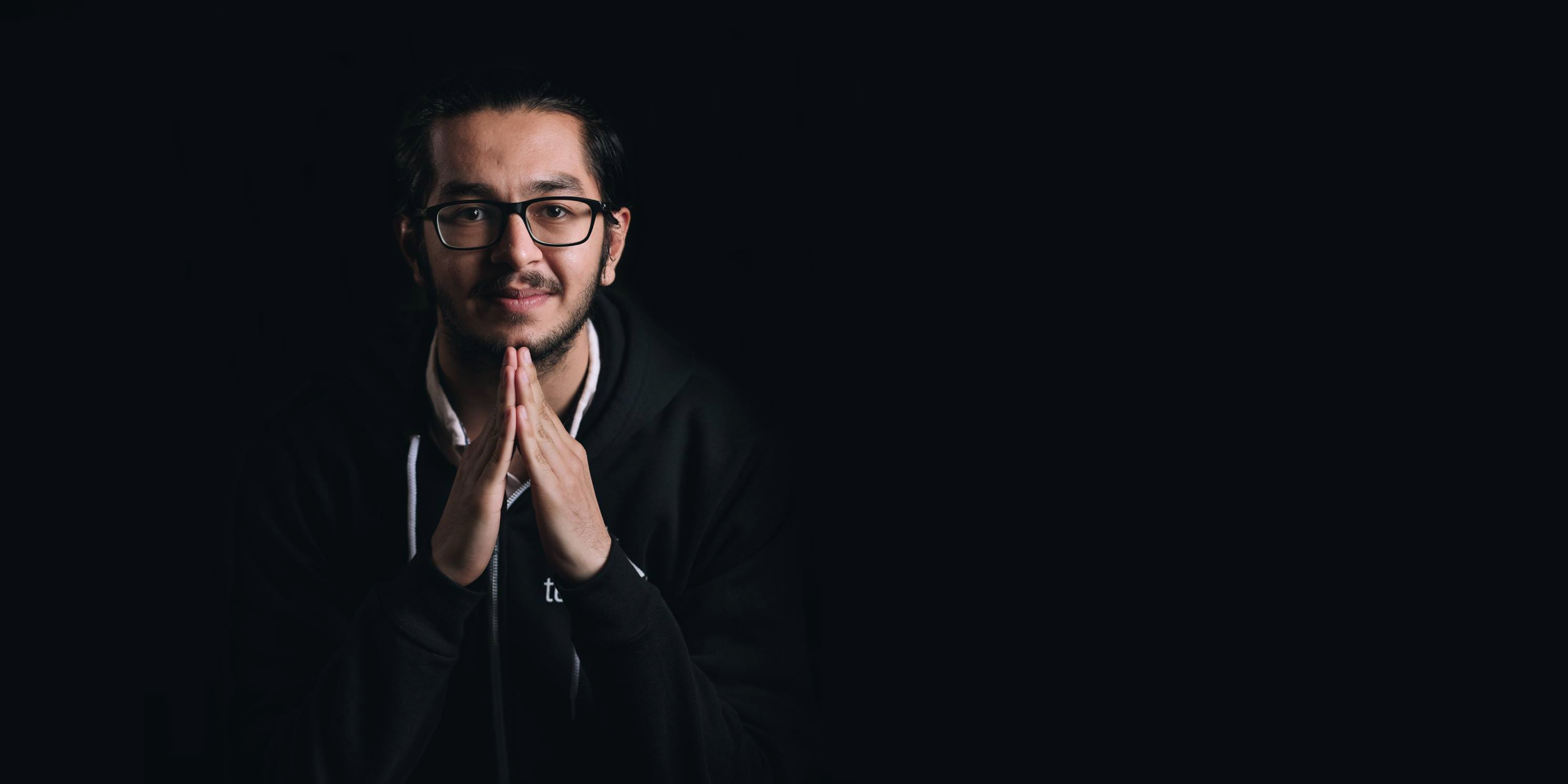 The Bellwether Club
Working 24/7 is not the healthiest; but it's important to know what it looks like: Ashray Malhotra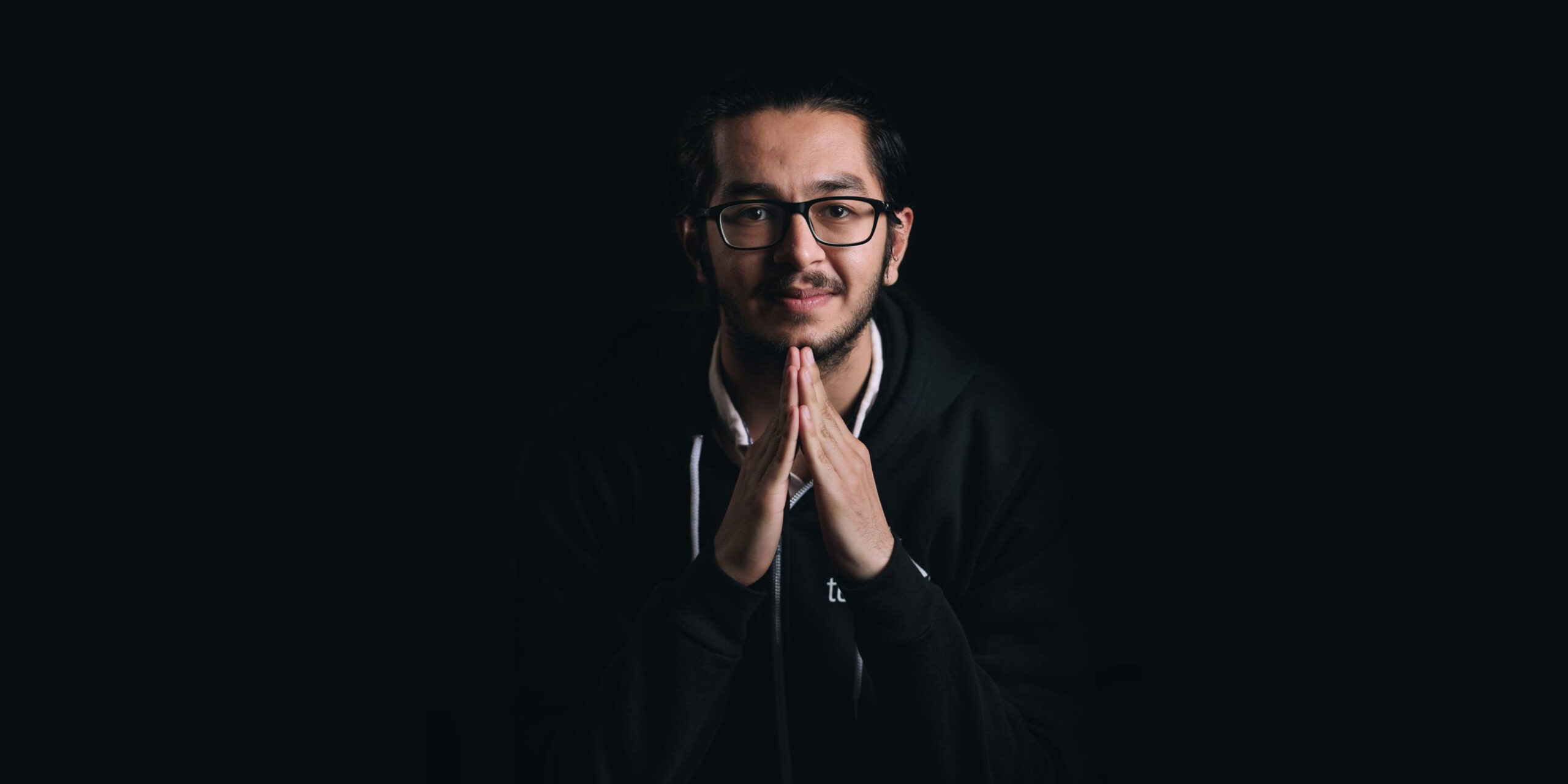 In the fifth edition of The Bellwether Club – trica's interview series with India's most prominent startup founders and investors – our guest is Ashray Malhotra, Co-founder and CEO of Rephrase.ai, an artificial intelligence platform that simplifies video creation.
The core idea of Rephrase.ai is curious : it is the next phase of text-to-speech conversion tech. Its AI creates videos of anyone speaking a given text, with absolute precision and sync in lip movements. From personalising videos for sales and making characters speak in AR/ VR, its applications are many. And I was excited to talk to the brain behind this magnificent tech. 
I had not met Ashray before this interview. I was expecting a typical IIT-ian startup founder – smart, ambitious, and determined. Ashray is all this, and comes with a bonus trait; he is more down to earth than you would expect a 27-year-old, who is already at his second entrepreneurial venture, to be. He has been part of multiple startup accelerator programs and Rephrase.ai has raised about $10.6 million in Series A funding. 
Maybe it is a part of a small town charm; Ashray grew up in Narora, an isolated town about 200 kilometres from Delhi and home to the Narora Atomic Power Station. "I was in ninth grade when I moved to Mumbai. I was not used to the competitive nature of living in a city. I was an unambitious kid when I was growing up," he recollects. 
But both his parents, who were engineers, encouraged him to give his best, and he studied hard and went to IIT Bombay. "At IIT, you need to work hard to be average – it was an amazing experience. I learned a lot from my batchmates," he tells me. 
Interestingly, his college days are closely linked to his entrepreneurial life. And what he tells me about his inspiration assures me that this youngster is one to watch out for.
Read on to find out why.  
India has had a lot of successful entrepreneurs from IIT alumni. When you started at IIT, did you want to start up yourself? How did you become an entrepreneur? 
I know people (who became) successful entrepreneurs who came in (to IIT) with that mindset. They joined the Entrepreneurship Cell at IIT Bombay and grew on that path. Kudos to them! But I was not one of them.
In the first and second years, I was a convener at the college film club and grew interested in filmmaking. 
After second year, I interned with Goldman Sachs. That was a turning point in my career, because I realised that I did not like to do it. So, after my internship, I changed my specialisation at college from microelectronics to communication signal processing. Hardcore quantum physics did not interest me; I was interested in videos more.  
In the summer after my fourth year, I did projects with MIT Media Lab, Google Summer of Code, and my master's project – all at the same time. 
There was a one-week project that we did with MIT Media Labs, called Red X. It was a cross collaborative team of some 10 people. We built a prototype of a camera inside a toothbrush, which, when you brush your teeth, will give you precautionary measures for your dental health. We built the first prototype in a week. 
I used to think that you need a team of thousands of people working for a couple of years to develop a real product. But for the first time I saw that smaller but committed teams can execute well. 
After that, I moved on to a project which eventually got traction and became SoundRex, my first startup. I spent a couple of years with SoundRex. It got great interest in the early days; but it was a hardware company trying to disrupt a space – sound – that hasn't changed much in the last 20 years. Eventually it shut down. 
At your product company, you learnt that scale cannot come easily, that the sound space is well-established, that the new entrants can make little disruption. How did it shape your way forward? 
Hardware needs a very different type of expertise. Our team's strength was in algorithms. A lot of hardware is practical, applied knowledge which comes over time. We were not really the best at that, which is why we are a pure play software now.
Thus you came up with Rephrase.ai?
Yes. It was in a space adjacent to Sound. We knew the media space well, because I spent a fair bit of time in Korea, San Francisco, and Los Angeles, talking to customers, getting a feel of the space.
AI technology was capable of building videos with just text in the early days. A group of us friends were discussing it, and a friend came up with this idea of building a black box which can take any text and create a movie. It resonated a lot with me, because I used to make short films, and knew filmmaking can be a nightmare.
People are used to consuming text; now everybody is moving to videos. Now a product like yours comes in, combining both. Can you explain how it works? 
Our technology creates digital clones of real people. We can take your real identity, create a digital face and digital voice for you. It helps scale up your time. 
Now, this concept applies in different mediums. One of our most famous pieces of work is Shahrukh Khan's Cadbury campaign. We created more minutes of video of SRK than his entire career of over 30 years – across all his films and TV appearances – put together! That's the power of AI!
It was a massive success. We got amazing feedback. Many store owners cried when they first got a video from Shahrukh Khan! It helped India win its first Cannes Lions Award, which is the highest award for creative excellence /advertising. It got Cadbury the highest increase in sales in five years! 
It gave us a massive boost too. We worked with 40+ companies across different industries – oil and gas, ed-tech, pharma, fintech etc. – in the last year. We continue to see new use cases. 
Do you think that the Western world will use it much better than India would today?
Our tech is useful for both audiences. We're fairly established in India; we're developing some new products which uniquely cater to the demands of the Indian ecosystem. Western audiences are also important for us. 
We raised our Series A from US-based investors because we want to enter the US market. People in the US pay more for tools that help save time. But in India, the celebrity culture is a lot bigger than the US – which gives us a huge opportunity. 
You were a part of TechStars accelerator programme where you would have got a chance to be guided by experts. At LetsVenture and trica, we are thinking of building this and taking it to a point where founders like you can grow. Can you tell us about your experience at Techstars and how it changed the way you think?
TechStars had a two-week period called Mentor Madness, in which every day for two weeks straight, they called in 10 industry experts with whom you get 20-30 minutes each. You can pitch them the business and discuss problems; they give you feedback. In 10 days, that's 100 conversations, and you get diverse opinions from senior designers, founders, and investors.
At Rephrase.ai, our first use case was in movie dubbing. But after discussing with so many experts, we realised that instead of building a technology that takes video in language A and converts it into a video in language B, it may be better to build a technology that takes text and creates a video.
That will align more closely with our eventual goal of text-to-video. It was a larger opportunity. So, we made a foundational change in the early phase of our journey.
Every accelerator has hard things to teach. For example, at Alchemist Accelerator in the Bay Area at SoundREX, we had one of the best learning experiences. For a first-time founder who doesn't really know how the venture ecosystem works – from fundraising to sales – they helped a lot.
Y Combinator has done an incredible job in terms of content. Accelerators add value by putting you in the same room with startups at your level, so you see how people outperform; then you try and catch up.
Do you keep pushing yourself, work 24/7, take no breaks? Is that the person entrepreneurship has made you?
It did for a while. As the company grows, you temper down a little. It's not the healthiest culture for either your or your employees to be in that state permanently. But it's important to know what that period looks like, so you can summon that phase of life from time to time.
We often see startups with a single founder and a good team under them. But we also find 2-3 founders doing well. You have two co-founders. How has it helped you?
It's been very helpful because we're able to pull in strengths of each other and complement each other. 
For example, Rephrase.ai relies on having an incredible AI. One co-founder  – Nisheeth Lahoti – has just focused on AI since the beginning. He works on the different models of AI, hiring, evangelising the features. All of that has helped build our foundation.
The other co-founder, Shivam Mangla, has deep expertise in product and software engineering. I focus on the business part, without having to worry about AI or software.
Also, building startups is a hard journey and emotional support helps. If one of us is not doing well, the other two can cover. Of course, people can run amazing companies individually as well.
Entrepreneurship has innumerable icons today. Who do you draw inspiration from? What are their traits you look up to?
I have a lot of respect for what Mark Zuckerberg is doing with Meta. His ability to put all his eggs in one basket is admirable! He is doing it against everybody else calling it a foolish move.  
Second is Elon Musk. If you ever had to get someone to solve the hardest problems in the world, I would get him. The number of industries he has been able to disrupt in one lifespan is incredible! Most people who do business – like running a cybersecurity company or a CRM company –can transfer their skills. But Musk runs companies like he's the chief engineer; he runs the product!
What is your daily schedule and lifestyle like? 
I have no schedule whatsoever. I'm still taking advantage of my 20s. I have late night calls. Earlier this year, when I was trying to close my fund raise, I was taking calls at 4-5am as I was coordinating with US EastCoast time from India.
My eating habits have been fairly healthy; maybe it's an effect of me not growing up in a big city. I am not a foodie. I love playing badminton; but it requires a partner. So I go to the gym fairly often. The best way to exercise is on Supernatural Oculus.
I do read a lot- books as well as interesting blogs like stratechery.com, future.com, and Sinocism on substack. I do a lot of research – looking at the numbers and getting my own information out of it. As much as possible I try to get real data and draw my insights.
—–
When someone puts in an effort to do his own research despite being a growth-stage startup founder, you know that this person takes his passion for tech and entrepreneurship seriously.  
When passionate people pursue their ambition, they end up building wonders. Ashray, like his idols Mark Zuckerberg and Elon Musk, is the representative of a generation of 'tech-preneurs' who will change the way industries work and evolve. I am expecting more wonderful things from Ashray and his team, very soon. 
Do share your thoughts on this interview with me: pranav@trica.co