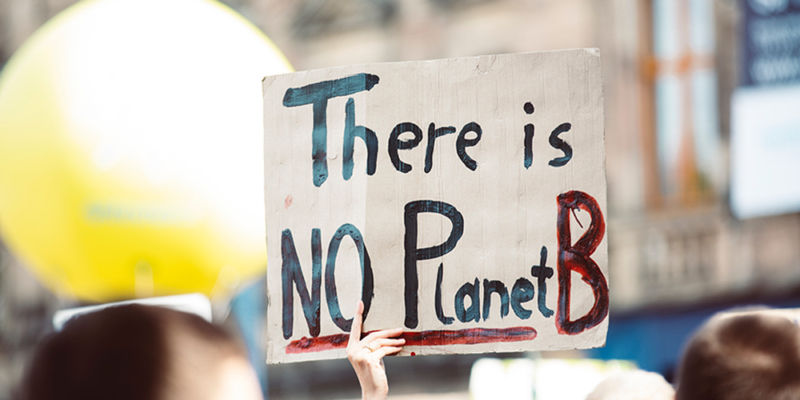 Blogs
Earth is our only home
This April, India may have felt the impact of climate change and global warming first hand amid the heatwaves across the country. Even as several states are experiencing record high temperatures, IMD has alerted for high rainfall and even hailstorms.
Studies reveal that nine Indian states are ranked among the top 50 most climate vulnerable regions. 
There is no better time than now to take immediate action towards mending the damage. Perhaps this explains the increasing focus from private market investors on climate-focused innovations.
According to a report by Impact Investors Council, the climate-tech sector was the driving force behind impact investments in 2022 where one out of every three impact investments were made in climate-tech startups in India.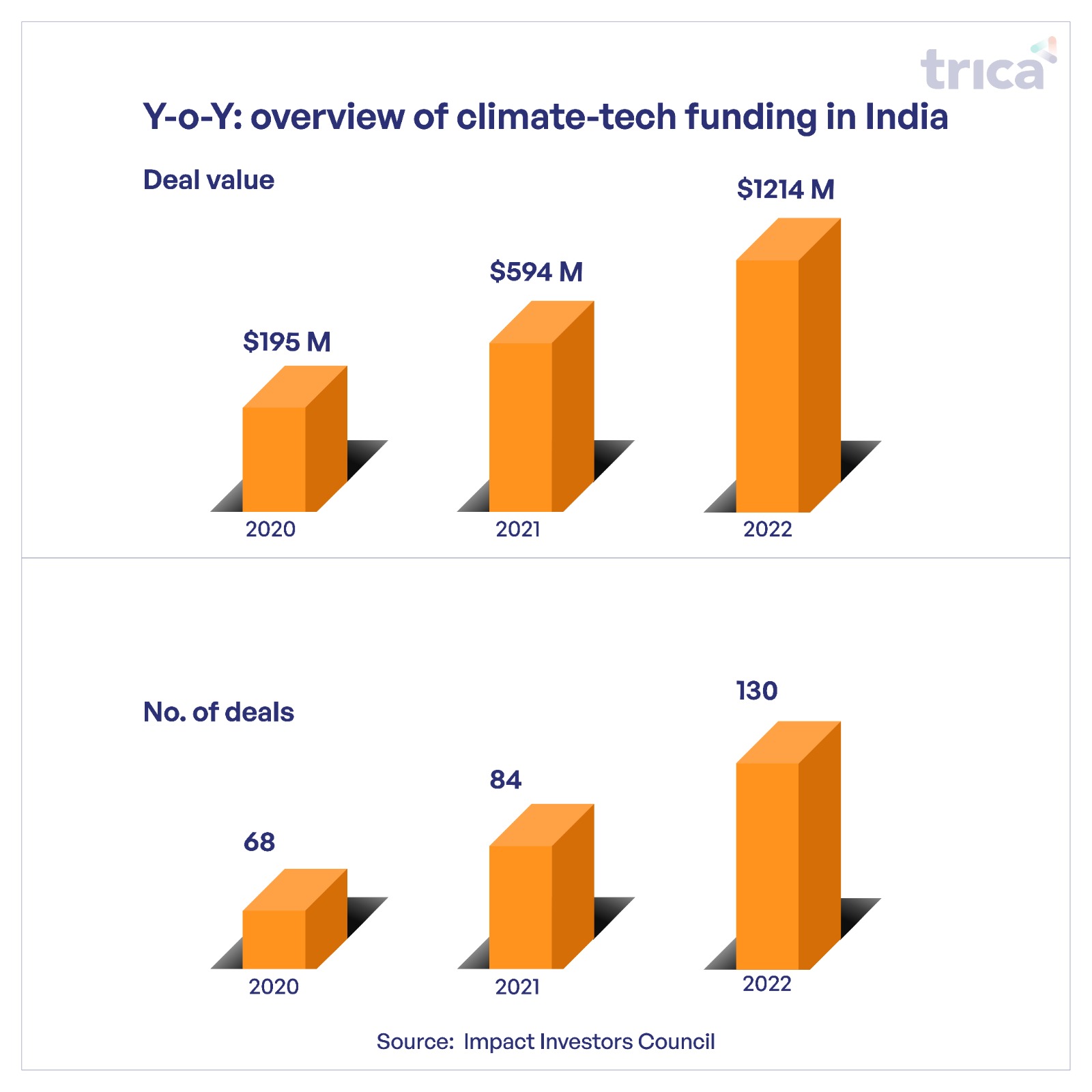 The momentum continues this year with climate-focussed innovations raising a total of $230 million across 30 deals between December 2022 and March 2023. 
Earlier this year in January, climate-smart deeptech company Ecozen raised a total of $25 million of combined equity and debt capital. The Series C equity funding was led by Nuveen and Dare Ventures (Coromandel International).  In the same month, deep-tech battery startup Log9 Materials reportedly raised $40 million as a part of its Series B funding round which was led by Amara Raja Batteries Ltd and Petronas Ventures.
Sustainability and climate-tech is increasingly becoming a key focus area for family offices. As much as 42% of APAC-based family offices consider sustainability during their investment process, according to The Asia-Pacific Family Office Report 2022, Campden Wealth and Raffles Family Office.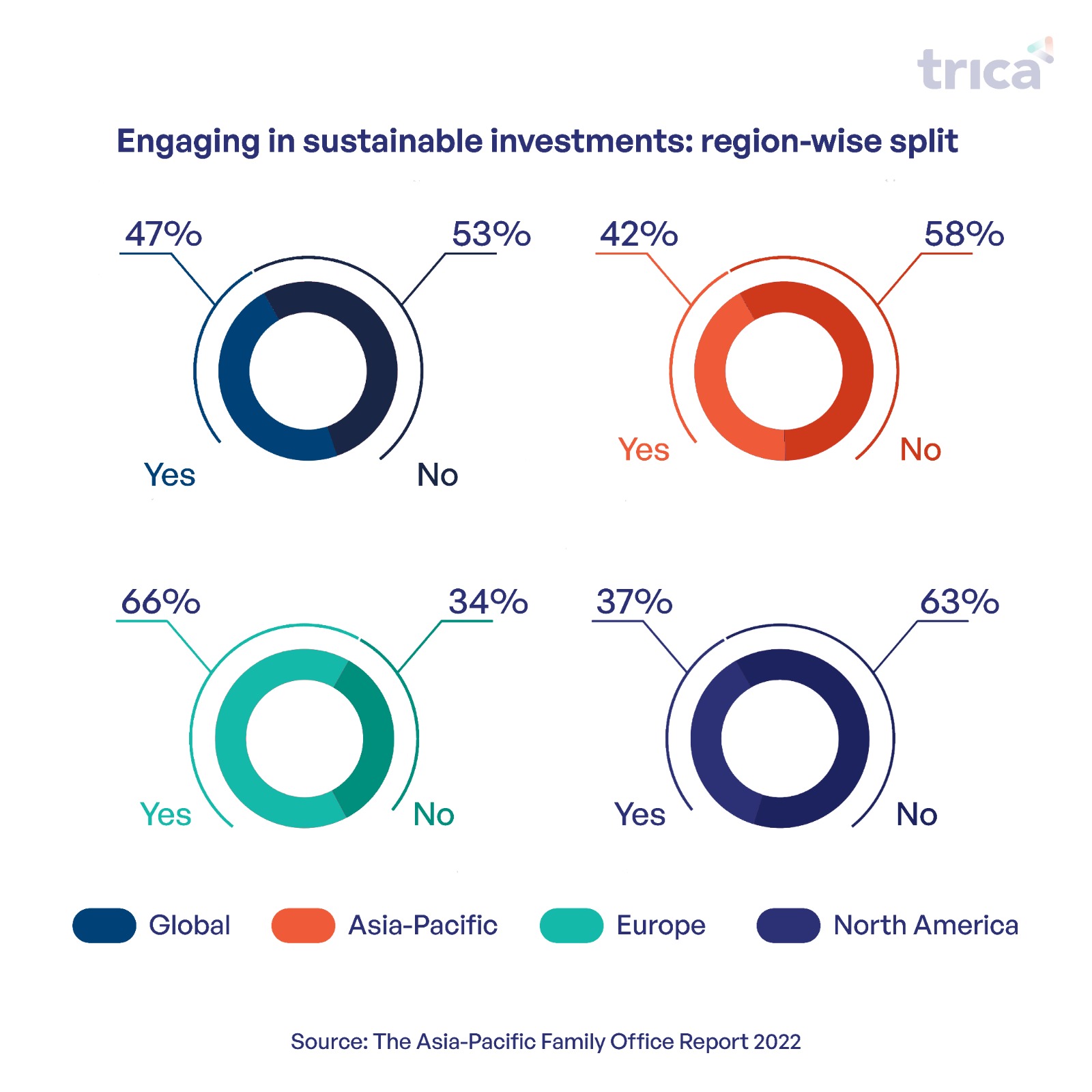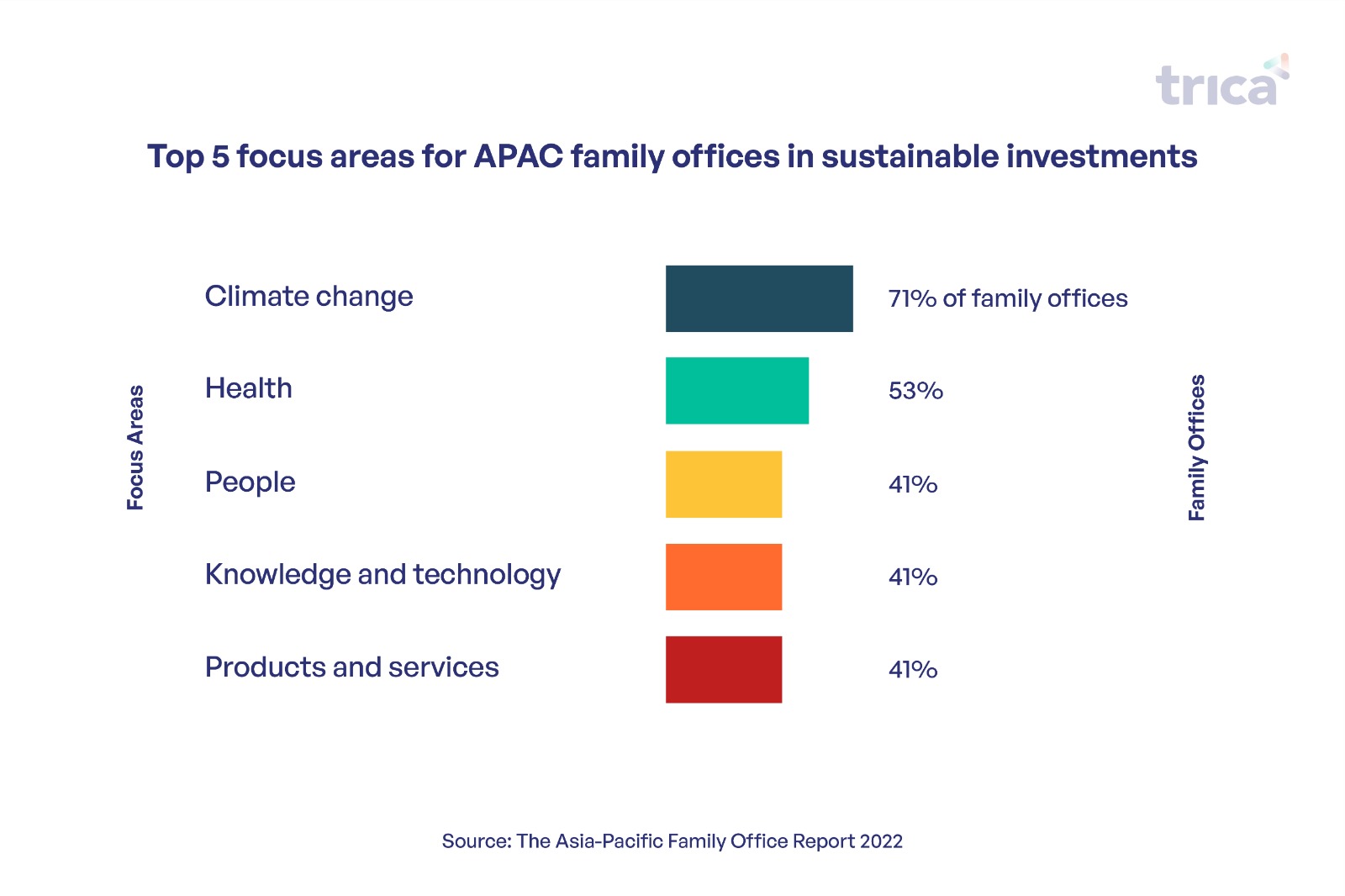 APAC-based FOs are also considering making new investments in green tech in 2023 with 62% of them having already invested.
Industry estimates reveal that India is home to 2,260 climate-tech companies, making it the third-largest ecosystem for businesses working towards solving climate change. Several startups such as Log 9 materials (deeptech battery), Khyeti (agriculture and food), Greenjoules (renewable energy), Recykal (waste management) are working in the segment.
Last year, Recykal raised $22 million which saw participation from the Murugappa Family. In 2019, Deepika Padukone's family office KA Enterprises invested in electric ride hailing startup BluSmart.   
Needless to say that the sector presents a huge investment opportunity. Several startups, academia, and research communities are coming together to innovate sustainable solutions in the field of energy, mobility, agriculture, waste management, among others.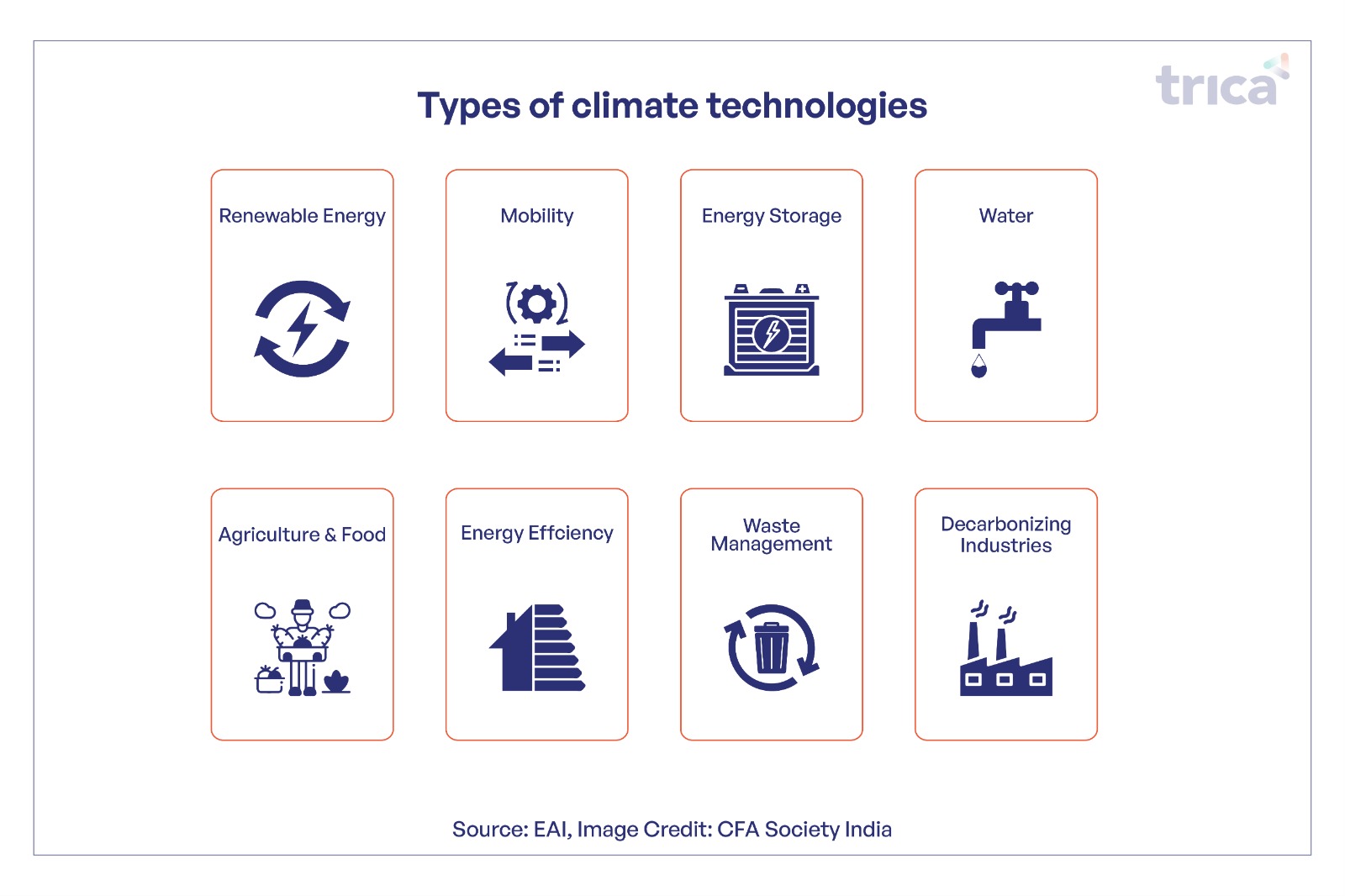 As family offices across the world are increasing their allocation towards private equity, climate-tech innovations could become the next frontier. Not only does it enable investing into the next-generation technology but also allows you to play a role towards making an impact.
(Featured image: Unsplash)