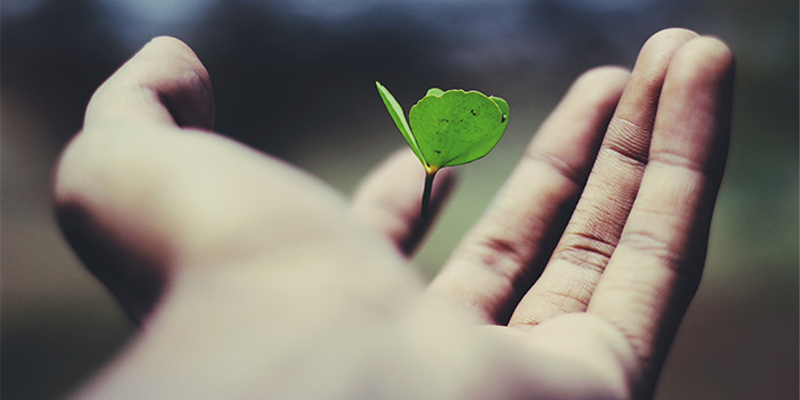 Blogs
Where patience meets prosperity
Investing in sustainable technologies and green solutions has never been  more important. While investors are increasingly becoming aware of the need for impact investments, there is still a big gap to be addressed. 
India has been working relentlessly towards achieving the 2030 sustainable development goals (SDGs) however, data from Impact Investment Council (IIC) reveals that the country needs to spend approximately $170 billion annually to support the SDGs by 2030.
This presents a huge growth-stage investment opportunity for investors and especially family offices who tend to be patient with their capital and prefer theme-based investment.
Family offices have been increasingly betting on the private sector and sustainable technologies have been on the radar. In fact, in a recent survey of 166 institutional family offices across the globe by Goldman Sachs, a whopping 39% of the respondents are moderately to extremely focused on sustainable strategies. Among them, almost 48% are investing directly in companies that have a social or environmental impact.
In India, one of the leading family offices betting on a sustainable future is Raintree Family Office. Raintree Family Office manages two different capital pools: a proprietary for-profit pool and a separate not-for-profit pool for social investments, including ESG conscious alternative assets, impact investments, and public market equities.
Speaking at LetsVenture's virtual event on impact investments, Leena Dandekar, Founder of Raintree Family Office and Raintree Foundation, revealed that Raintree's journey in impact investing began with the intent to do good. To protect the climate and make the world a better place for the future generations. 
After a thorough research on the Indian ESG market, Raintree invests an average ticket size of $1 to $5 million into small and medium industries working in this space. Today, 30% of its entire investable portfolio is in impact investing, Leena said, adding that they plan on increasing it to 50-60% in the next decade. 
For Raintree, the focus was not on finding the next Unicorn, but finding the solid business model where the product or the service has a clear intention of solving the problem.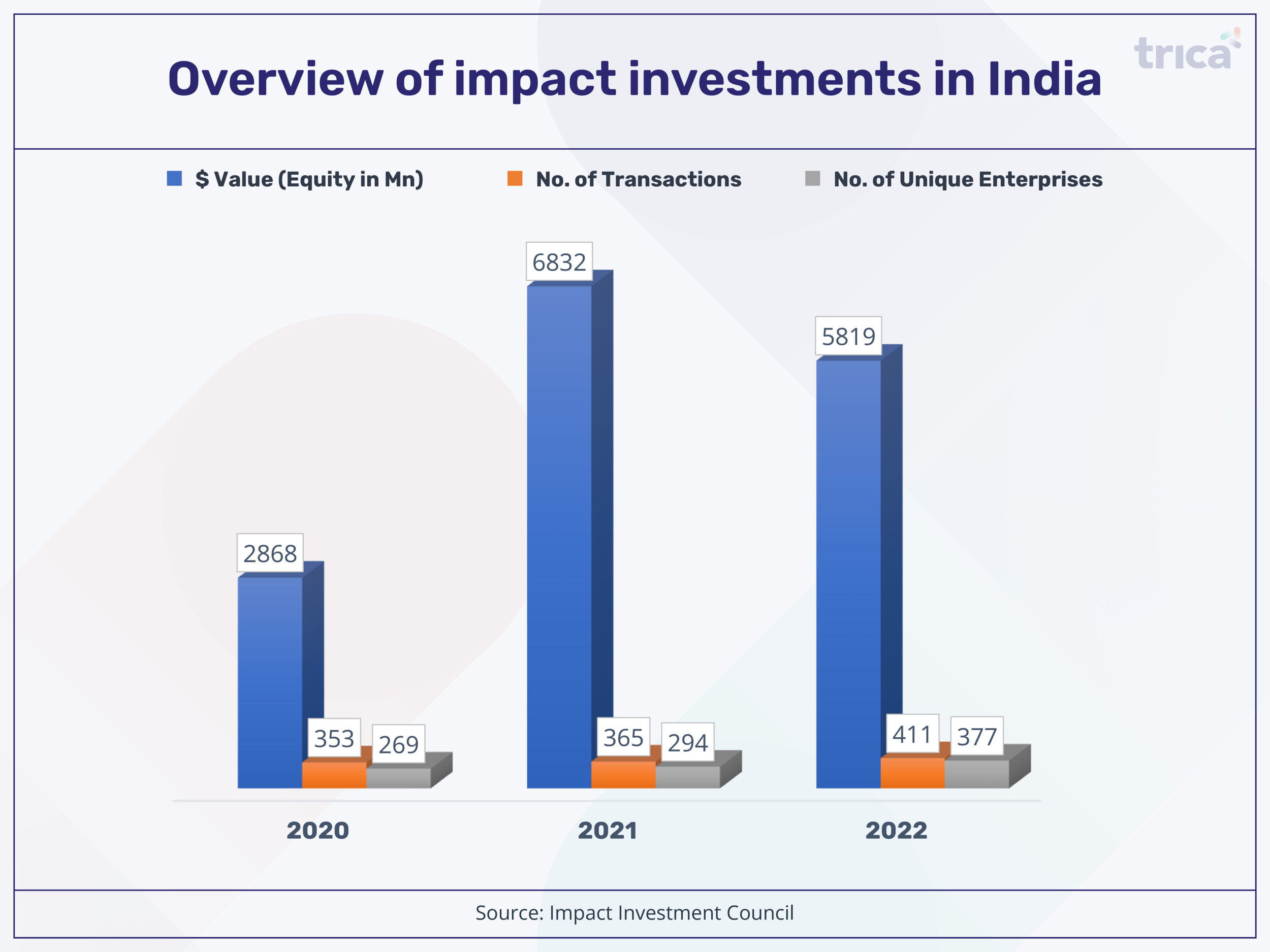 In 2022, a total of 377 Indian impact enterprises raised $5.8 billion equity investments across 411 transactions. The IIC data also revealed that while there has been a 35% increase in seed-stage transactions in 2022, funding in the late stages in terms of both value and number of investments has declined sharply since 2021.  
Impact investment is often confused with philanthropy. However, that is a myth. Like any other investors, impact investors too bet on promising startups and scalable business models. Impact investing includes both of the best worlds where it enables investors to earn returns in two forms – financial and impact.
For those investors looking to build a better world and something beyond just the capital gains, impact investment might just be the one for you.
After all, what better than giving back to the world we live in.
(Featured image: Unsplash)