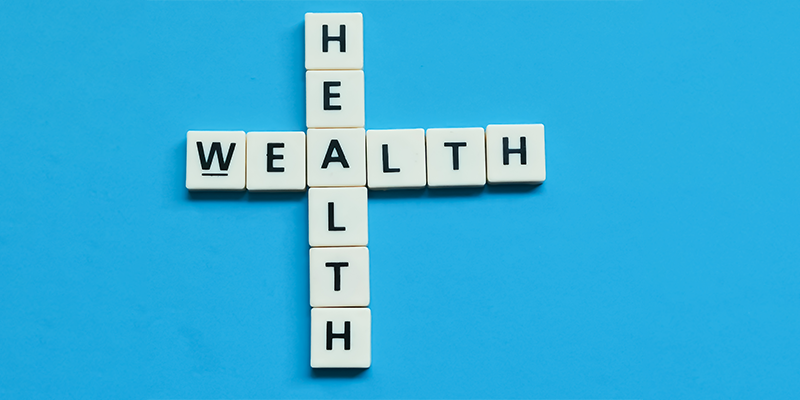 Blogs
Where healthcare and wealthcare meet!
In August 2022, ZCL Chemicals Limited (Zandu) scion Nihar Parikh launched his family offices, 4point0 Health Ventures, to identify and support health-tech startups building ground-breaking innovations.

The family office had reportedly planned to invest $1-$2 million dollars in Seed to Series B funding rounds. It is looking to deploy $75 million into the healthcare sector.

In India, healthtech segment saw an influx of investments and growth during the COVID-19 period, however the funding plummeted 55% year-on-year to $1.4 billion in 2022, according to Tracxn data. The dip in the funding was mainly due to 75% decline in late-stage investments and 52% decline in seed investments.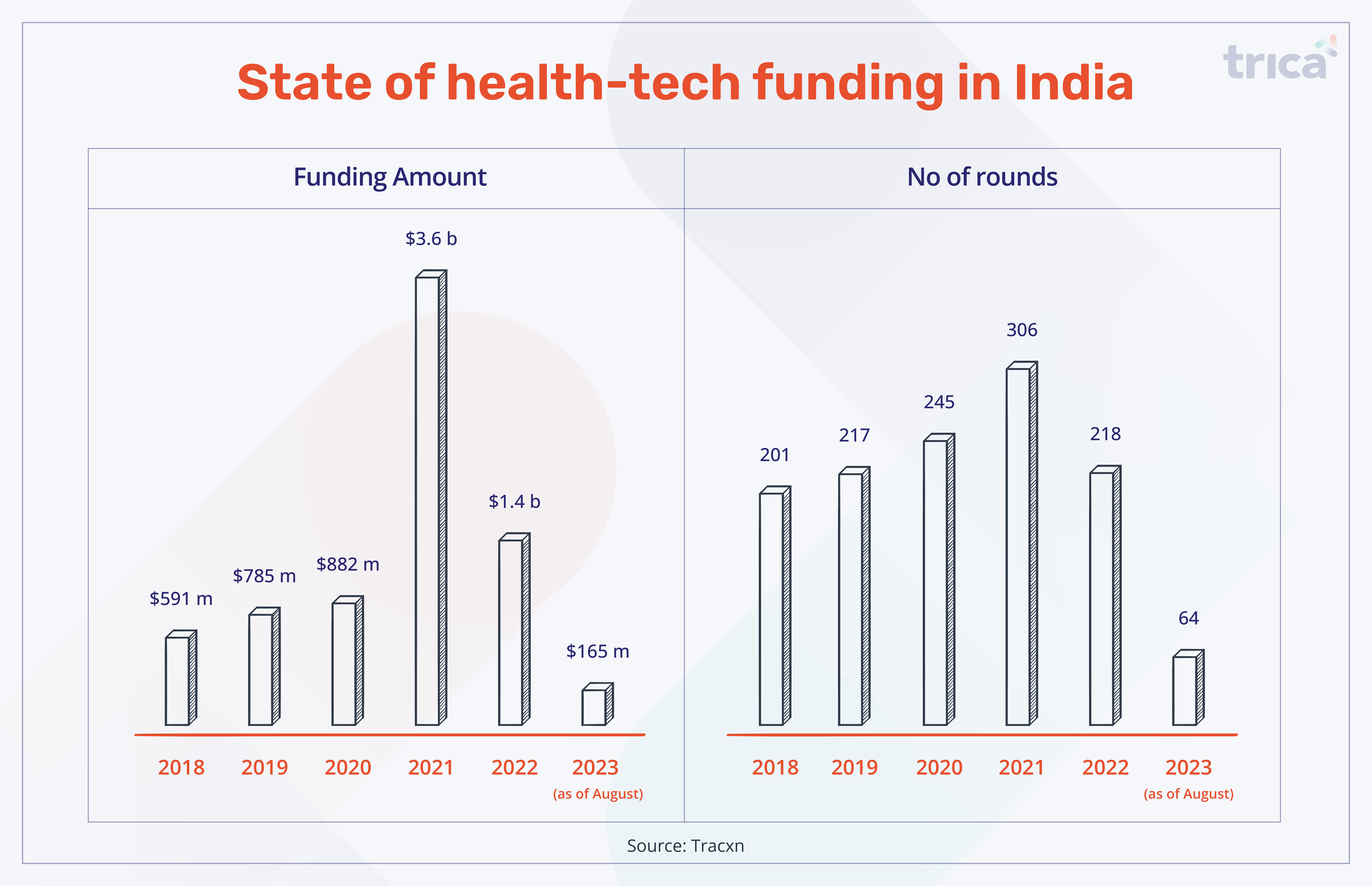 For family office investors who are inclined towards theme-based investments, healthcare offers a huge opportunity. In a global survey of family offices by Goldman Sachs, 34% of the respondents revealed that their portfolio is overweight in healthcare.
Meanwhile in the US, digital health continued to gain momentum as the sector raised $3.4 billion across 132 deals in the first quarter of 2023 as opposed to $2.7 billion in Q42022. 
Silicon Valley-based early-stage fund, Pioneer Fund, has been enabling access to US private markets for Indian investors. Pioneer leverages its strong network of over 300 Y-Combinator alumni and venture partners who invest in early stage startups in the US.
Since 2019, several Indian LPs have contributed to Pioneer Fund I and II through trica capital. Pioneer Fund is now raising funds for its raising Pioneer Fund III along with a dedicated Bio + Health sector-focused fund which will support businesses across biotechnology, healthcare, and life sciences.
Its portfolio includes names such as Orange Health, Curebase, Axle Health, Evry Health, Infiuss Health, Forcyte Biotechnologies, and Engage Bio among others.
Pioneer is targeting to reach $10 million for the health-focused fund and is looking to invest approximately $50,000 to $250,000 per initial company investment.
Biotechnology continues to be a preferred segment for healthcare-focused investors. Globally, biotech companies raised over $34 billion in 2021 which is more than double from $16 billion in 2020, according to Mckinsey.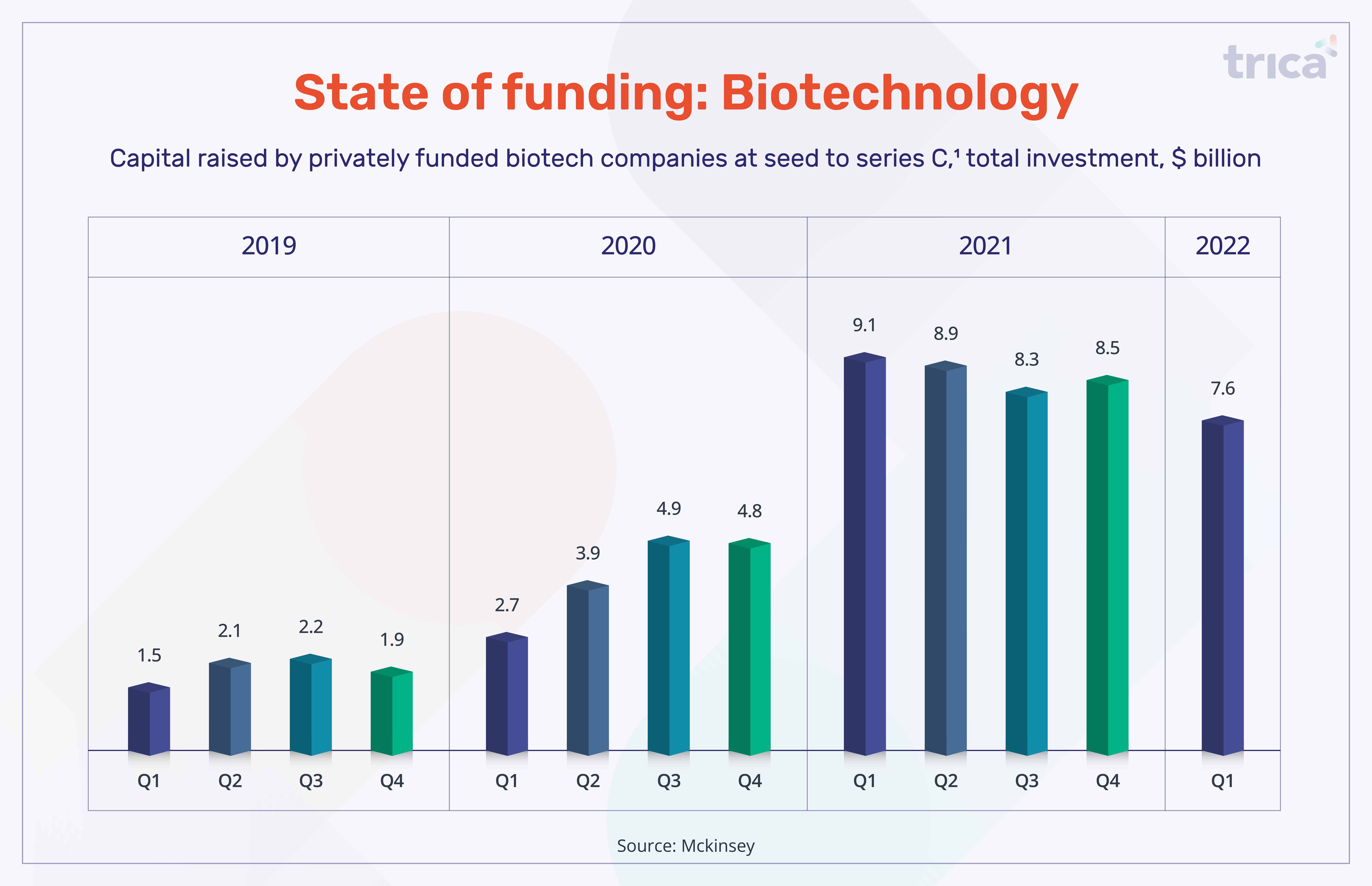 Unfortunately, it took a global pandemic for the world to realize the huge existing gaps in the way we understand healthcare. It took us almost three years of tireless work by thousands of healthcare workers and tech innovators to bring the pandemic under control. Even then, we lost more than 6 million lives to it. 
The healthcare segment demands attention, innovation and investments to be more robust and prepared for future health crises.