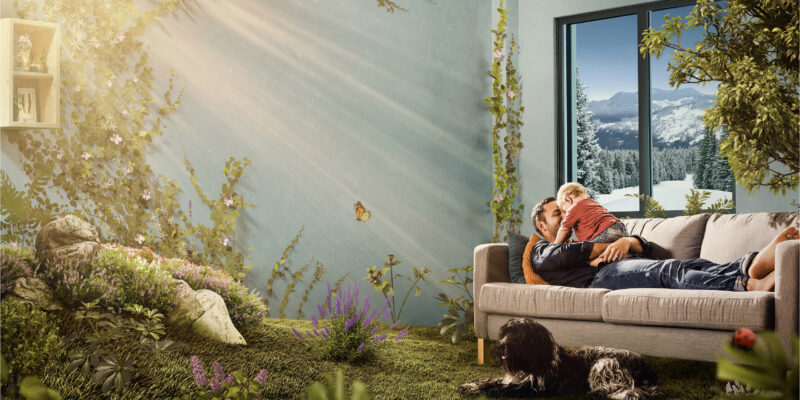 Blogs
SaaS Growing: In Good Times & Bad
When Dhruvil Sanghvi and Manisha Raisinghani started Loginext, a transportation-automation platform, in 2015, SaaS as a sector was almost unheard of. "I remember we used to call it B2B software then, because most investors (or most people!) did not understand what SaaS really means," Dhruvil tells me.  
Things have changed now, of course.
The global SaaS market is estimated to reach $381.21 billion at a CAGR of 17.3% by 2030 as per a report by Market Research Future (MRFR) in October 2022. The Indian SaaS market is expected to account for 7-10% of the global SaaS market, from 2-4% at present, according to a recent EY-CII Research Report.
India has at least half a dozen SaaS unicorns including Postman, Zenoti, Druva, and the recently-listed Freshworks, and the country is rapidly emerging as a hub for SaaS startups.  
Even in the ongoing funding winter, SaaS startups are among those who have been least-affected revenue-wise, because SaaS has high gross margins – majority of the cost is either in sales or new software development, both of which can be controlled and profitability is retained.

Also, Indian SaaS companies are largely building remotely, hence costs are lower. Heavily funded consumer companies fare much worse in comparison.  
But don't let that fool you into believing that all is well in the SaaS land. Investors are more diligent and stiffer about startup valuations now, and SaaS is no exception. Sanjay Nath, Partner at Blume Ventures, says, "SaaS startup valuations were at 15-20x revenues till two-three years ago. Now it is around 10x. It is a difficult market for all, including SaaS."
Yet, overall funding for Indian SaaS startups is expected to touch $6.5 billion this year, from $4 billion in 2021 – an increase of 62.5%, as per a report by Chiratae Ventures and Zinnov Consultancy, published in April 2022.  (It also states that Indian SaaS startups are expected to grow at a CAGR of 55-70% to clock overall revenue of $116 billion by 2026. (Postman's Series D round of funding at $5.6 billion valuation in August 2021 was one of the biggest fundraises by a SaaS firm globally.)
So, what exactly is happening in this sector, and how has the investor's view of SaaS changed over the past couple of years? Read on to find out.  
The COVID-19 effect
The lockdown due to the COVID-19 pandemic has been a blessing in disguise for the SaaS sector, as most SaaS businesses have had heavy churn in their customer base. And SaaS startups need customers who stick with them, signing a contract for, say, $1,00,000 that will turn into $2,00,000, to ensure a healthy growth in ARR/MRR.
The buying decisions have moved to Zoom over the last few years. When you are buying (SaaS) using a credit card, in-person meetings are not necessary anymore. Additionally, as Loginext's Dhruvil says, most SaaS companies are selling recurring revenue contracts, and they have customers who are paying for at least a quarter or a year (not daily or monthly).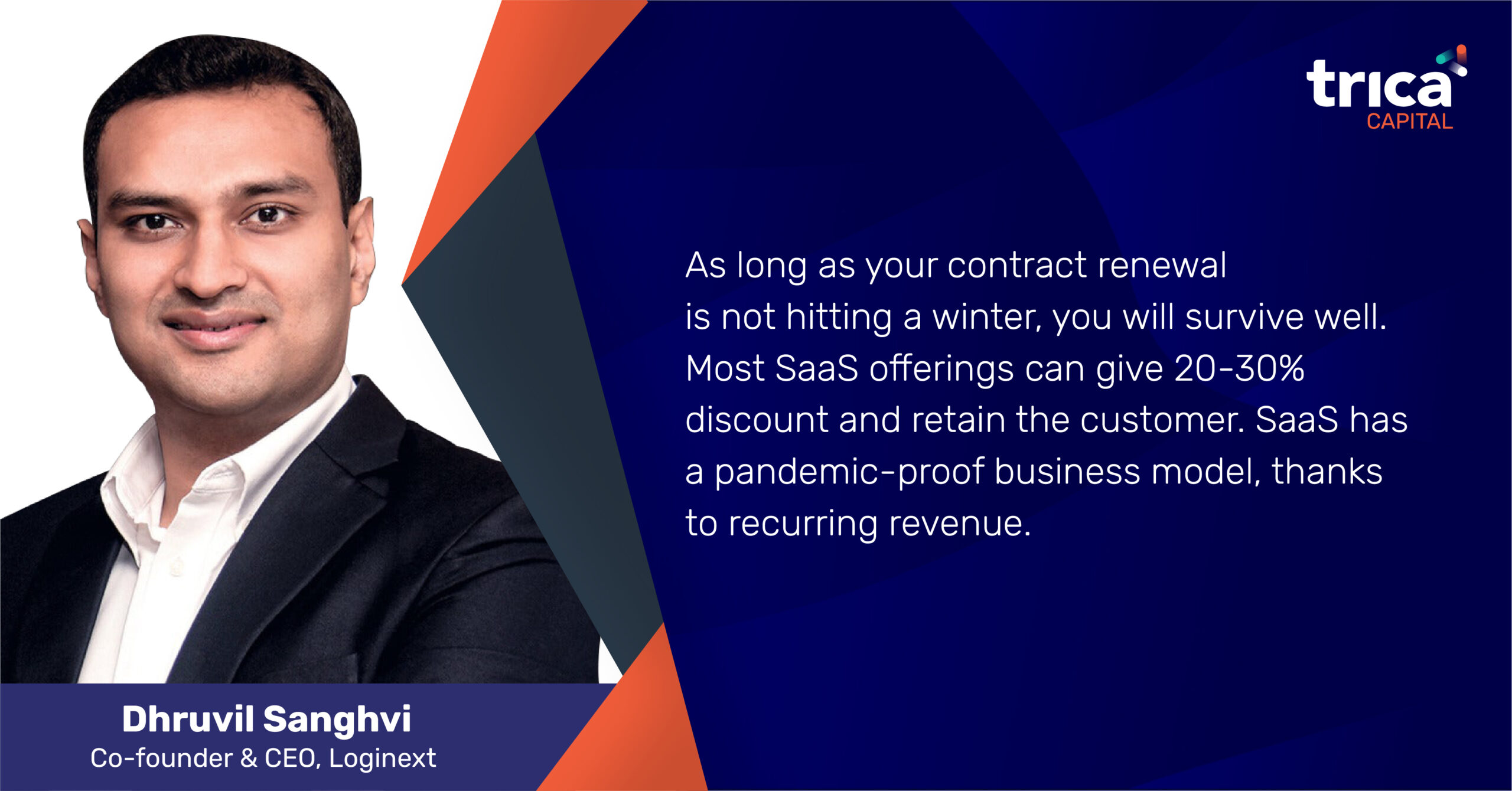 Valuing SaaS startups
SaaS's insularity during the pandemic led to the surge in investor interest in SaaS initially, driving up the valuations; but that is changing now.
Sanjay of Blume Ventures explains, "Companies with $10 million ARR were valued $200-300 million earlier. But if they have not grown 2x after the pandemic, they cannot expect a higher valuation. The investors would say that even the last round was overpriced, you have to grow into the last round's valuation first." He adds that many companies which raised funding in the last 2-3 years at high valuations are yet to grow into those values.
This mismatch between valuation and revenue is the most prominent among the factors that are changing SaaS now. Arvind Parthiban, Co-founder and CEO of Chennai-based SaaS startup SuperOps.ai, opines: "We have been in a bubble for the last three to four years in early-stage startup funding. Even 50x valuations are quite high, but we were seeing 100x to even 500x valuations. Such valuations were putting high pressure on companies to ensure their next rounds happen at even higher valuations and to turn in results to justify the valuation. This reset was bound to happen and a reset is good." However, he adds that the current reset has gone to the other extreme. 
"We should go back to the 2015 scenario, where early-stage startups were being valued at 30x to 40x, while later stage startups were valued at around 10x to 15x," says Arvind.  
And Arvind should know, having been in the SaaS industry for a while. The Zoho-veteran was the founder of Zarget, which was acquired by Freshworks in 2017, and he headed marketing at the SaaS unicorn till 2019. 
Believers in the resilience of the Indian startup ecosystem feel that the current global financial crisis is causing a correction, rather than a downright winter. Dhruvil says, "Companies were raising money at 10x revenue in 2019; we are going back to that number now. Most entrepreneurs still want 40-50x revenue for valuation. Even after correcting, they still want 20x – which is only half of the earlier amount! But the valuation was four times more than what it should have been in the first place! Now that even half of that value is not sustainable, you will come to 25% of your initial expectations. Despite good growth, they have to raise funds at a lower valuation now. This creates a conflict between investors and founders."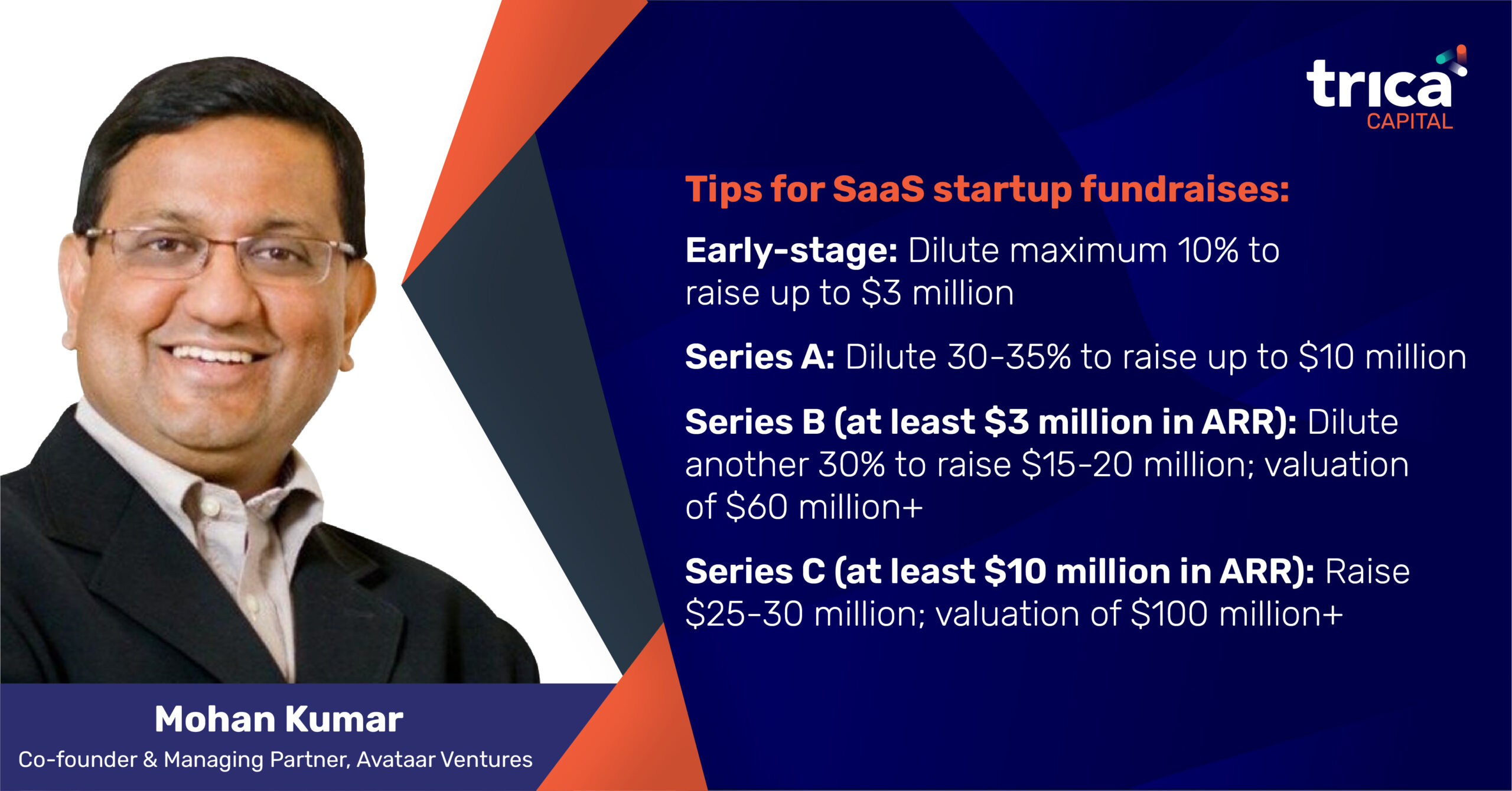 Growing TAM with Verticals
Very few companies are using non cloud software today. Now most companies use (or want to use) software for internal processes, or sales and marketing, or ESOP management. Hence the total addressable market (TAM) for SaaS is increasing globally.
But you cannot command a premium unless you are the market leader. Growing beyond a certain stage often demands acquiring other startups with capabilities that can strengthen your offering, and this is no different in SaaS.
According to Sanjay, SaaS has a serviceable addressable market and obtainable service market inside TAM. For instance, he elucidates, in employee onboarding SaaS, TAM is decided by the number of team members and the problems they face. And the TAM expands because all employees can be there from the minute employees are onboarded. So, you have TAMs and sub-TAMs.
A good example is Salesforce which has a lot of adjacent possibilities and has acquired MuleSoft, Slack, and many other startups for building on those strengths. 
Around one central TAM, adds Sanjay, a whole bunch of sub-TAMs can develop. For instance, Pixxel is a space tech company; but it is also SaaS – because the information it obtains through nano satellites can be used by the Defense department, or Agriculture department, etc.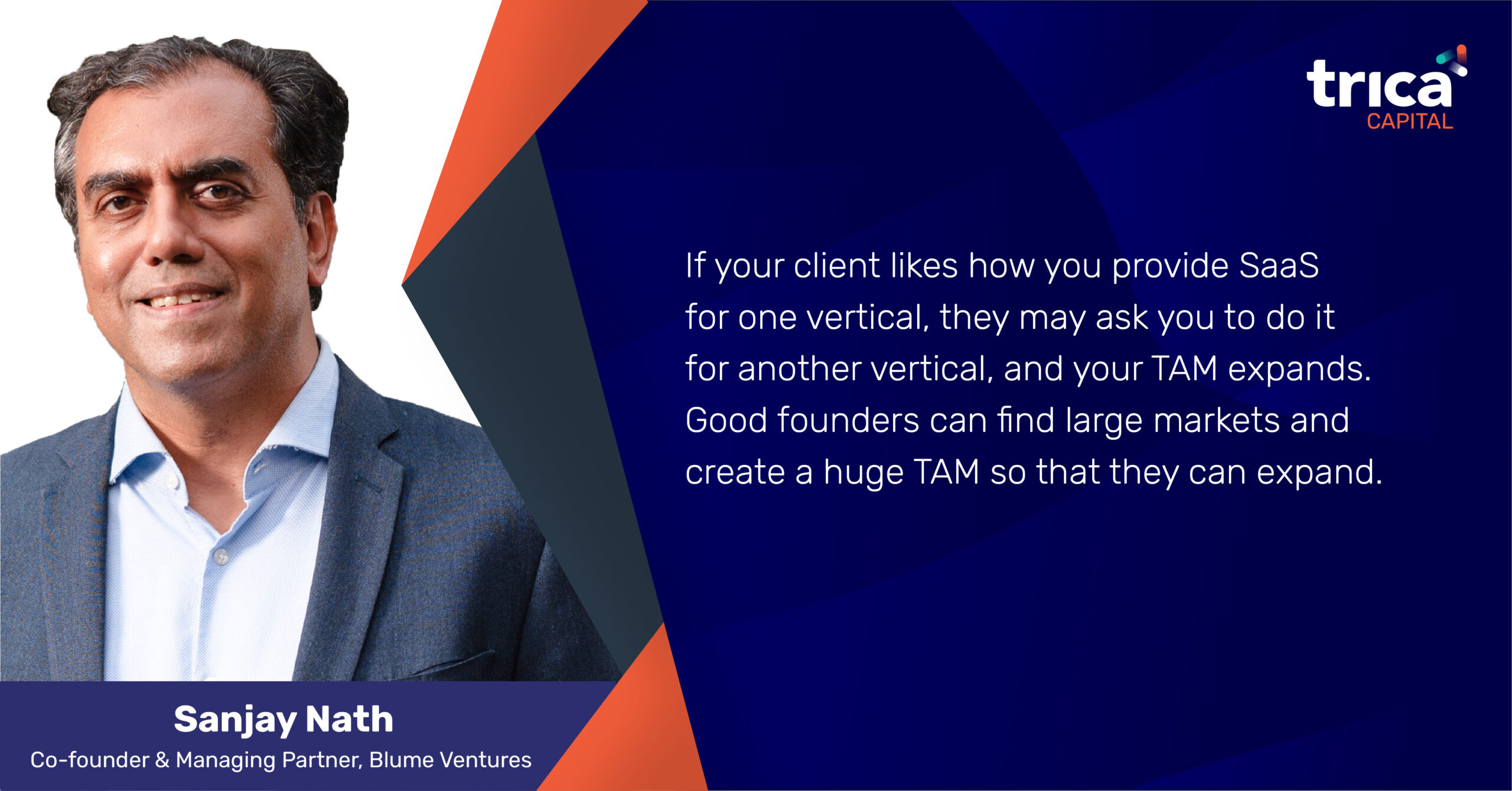 Horizontal SaaS has the advantage of being industry-agnostic; every company can use them, say, in HR or Finances. However, the potential of Vertical SaaS is huge.  
"There are so many spaces which are not using SaaS because there are no verticalized SaaS solutions for them – like oil and gas utilities, freight forwarding etc. And they would pay millions of dollars to run their processes on a software in a more automated manner, creating huge ROI," says Dhruvil.  
However, unlike horizontal SaaS, where you can build smaller, pointed solutions and go to market and then grow, vertical SaaS demands that you create all the features required upfront to go to market. Vertical SaaS takes off when an ecosystem (including customers) develops around something niche you have built. One or two players tend to dominate the market in Vertical SaaS. Since every industry runs on software today, vertical software opportunities are more valuable than ever before. 
Possibility for Acquisitions 
Startups get acquired as a part of the acquiring firm's efforts in business development / expansion. When a startup's product creates a new niche within an existing market, it attracts buyers in the same sector – as the buyer can access the startup's customers through the acquisition.
Arvind of SuperOps says, "Even in the space we are in, which is PSA (Professional Services Automation) and RMM (Remote Monitoring and Management) for Managed Service Providers (MSPs), PE firms are consolidating the market."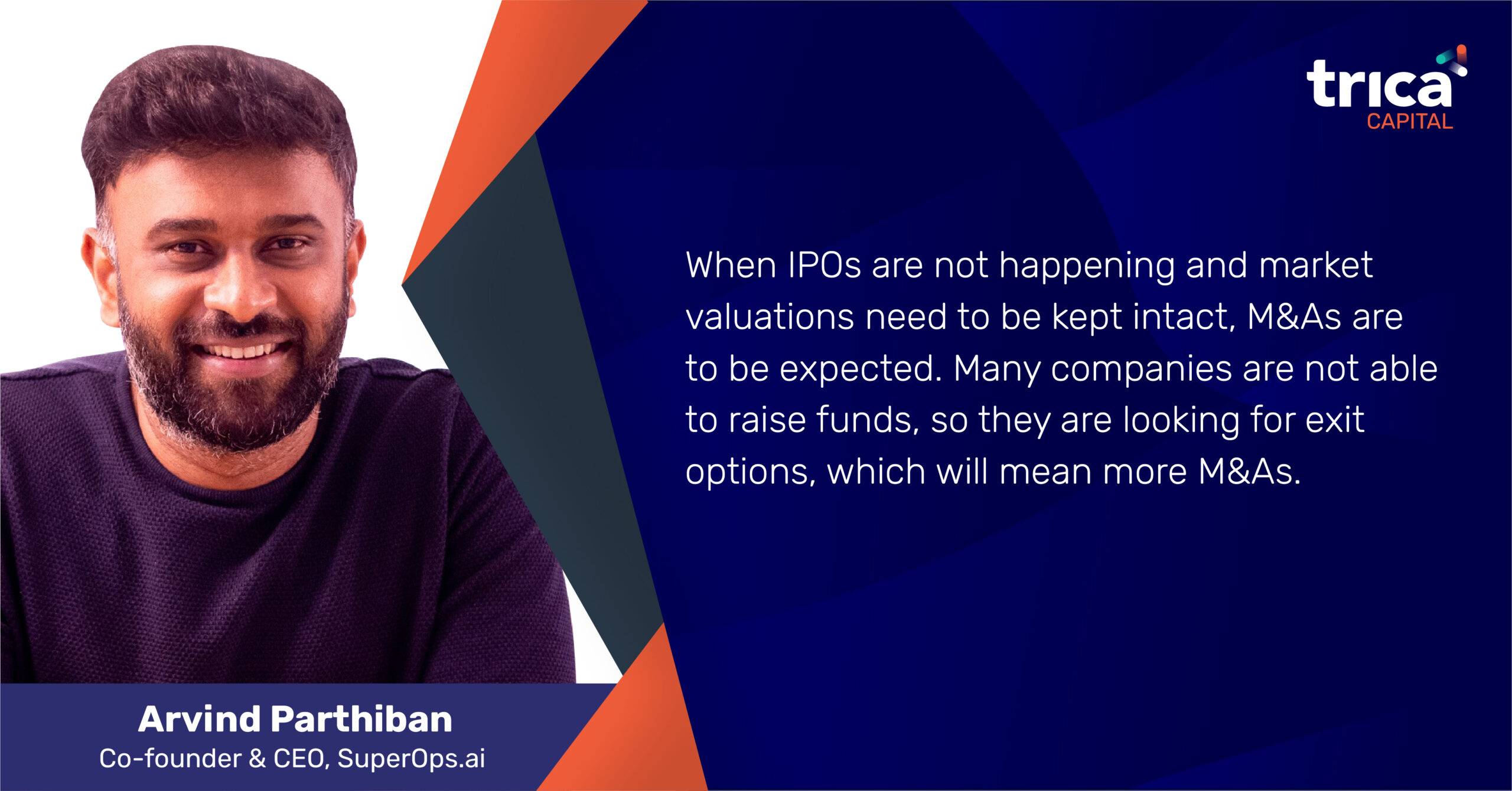 Growth-stage and matured startups, after large funding rounds, would want to grow faster, and tend to acquire startups with relevant strengths. On the other hand, startups which are forced to (and fail to) cut costs would want to get acquired. Mohan of Avataar Ventures believes that if a startup has a good product, it can get 6-10 times its revenue in valuation, depending on the stage, growth rate, number of customers etc. However, it is essential to be innovative and differentiate your company to get acquired. 
Additionally, there is scope for mergers and acquisitions on the heels of the recent acquisition of Figma by Adobe for a whopping $20 billion – some 50x more than the current market rates! But for Adobe, the market leader for software creating digital and print material, it made sense to buy a smaller startup which is not even a direct competitor. Because Figma, whose tools enable UI and UX design teams to collaborate online and offers new ways to use design software, has a unique advantage of owning the workplace, whereas Adobe only makes tools for people to use in the workplace. In a way, Adobe paid for its own long-term independence.
Closer home, Bengaluru-based SaaS startup Wingman was acquired by US-based revenue operations platform Clari in June 2022 for an undisclosed amount. More such deals are expected in the near future, as the SaaS sector continues to be a stronghold for stakeholders, despite the inflation and market correction.
Even as mid to late stage companies in the sector are settling down comfortably, SaaS gives space for more players to come up. At a time when every industry in the world is hit in one way or another, what more can you hope for?