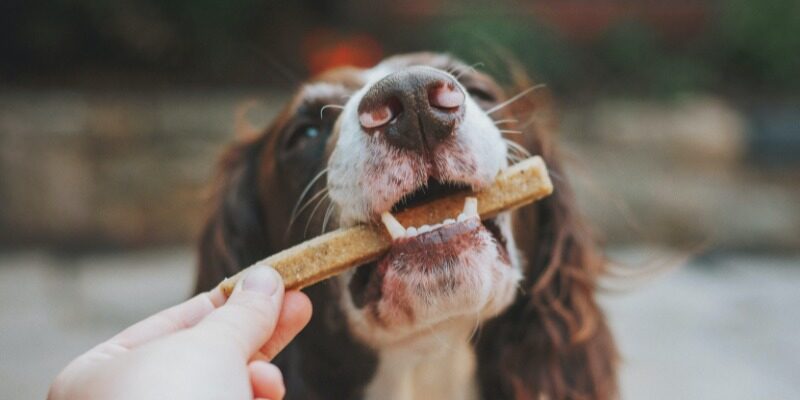 Blogs
India's petcare industry is a market to chew on
Seven-year-old Tim Templeton's new baby brother secretly works at Baby Corp – a large corporation in heaven whose main goal is to ensure that babies are the most loved creatures on earth – in Academy Award-nominated animation film The Boss Baby. 
"We babies are having a crisis. Babies aren't getting as much love as we used to. Behold, our mortal enemy! Puppies!" the Boss Baby says in a moment of frustration. 
The drama and humor aside, he is not entirely wrong. 
Around the world, couples are happily choosing to parent dogs, cats, and other pets – to an extent that prompted Pope Francis to publicly call "having dogs and cats that take the place of (human) children" a form of selfishness.  
And therein lies a vast market for the global petcare industry, valued at $235.32 Bn. 
Pet parents are shelling out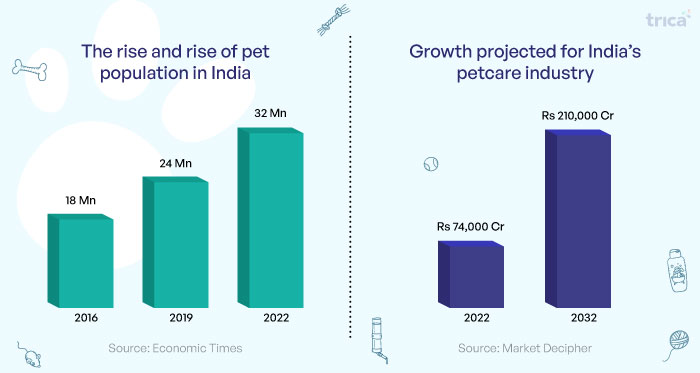 Today, one simply doesn't own a pet. You parent them with all the love, care, and adulation that goes in looking after a child. And more and more Indians are signing up for it. 
Pet population in the country has grown from 18 million in 2016 to 24 million in 2019 to 32 million in 2022, as per media reports.
It is no wonder then that India is one of the fastest-growing petcare markets in the world, valued at Rs 74,000 Cr in 2022, and expected to touch Rs 210,000 Cr by 2032.
Pet parents are sparing no expense in caring for their pet with grooming, spa treatment, swimming sessions, and gourmet food becoming a common expense. In fact, many in non-metro cities are willing to move cities if that means access to better lifestyle and facilities for their pet. 
But they spend the most on food, making it the fastest growing segment within the petcare industry. 
Between young startups and corporations like Mars Petcare, Himalaya Wellness Company, and Nestle India (which acquired Purina Petcare India last year) vying for attention, the pet food segment has evolved with more options in organic, superfood, and nutrition-focused treats rather than just having something to feed the dog.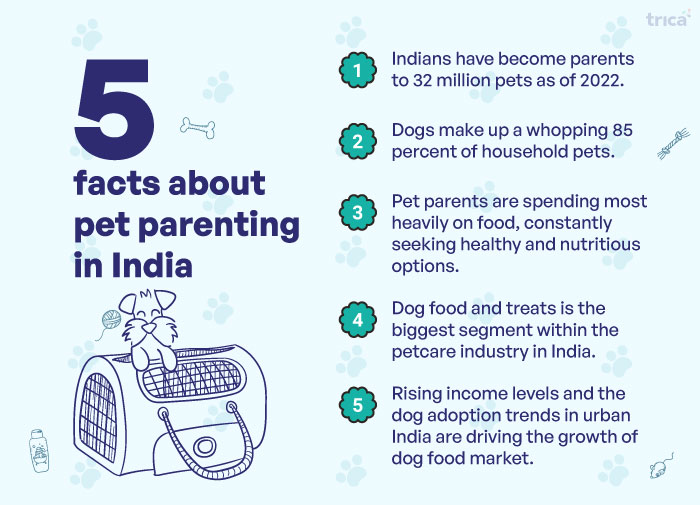 A notable player in this segment is Dogsee Chew, a Bengaluru-based brand offering natural, gluten-free, and grain-free treats as a healthy alternative to most of the existing treats in the market which are made of rawhide, containing strong chemicals and preservatives. 
Interestingly, their focus on just dog food and treats appears to have worked fittingly well for a market like India where 85 percent of household pets are dogs. In the last eight years of operation, Dogsee Chew took their products to 30 countries through an omnichannel strategy, including 5000 retail stores, major marketplaces, and its own website. 
Others like Sploot operate on a subscription-based model to offer dog food as well as grooming and walking services. The rise of brands like Heads Up For Tails (which clocked Rs 125 Cr in revenue in FY22) and Drools ( Rs 35.78 Cr revenue in FY22) reflect a broader opportunity for high growth and returns for investors – thanks to rising income levels and dog adoption trends in urban India. 
As parents stand ready to pamper their pet at the drop of puppy-eye look, it is time investors enter the ever-expanding petcare universe.