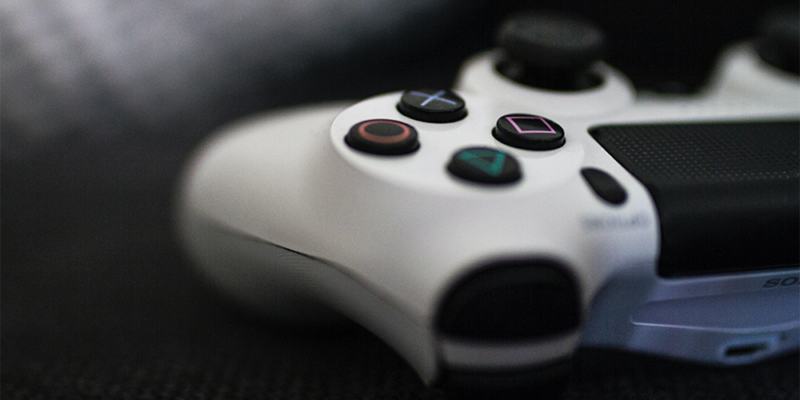 Blogs
Portfolio based approach to early stage investments
Remember the good old days when people waited for their favourite radio programmes to listen to the latest music. Also the quick run to the kitchen for grabbing snacks while our favourite show was on an advertisement break?
Like everything, entertainment evolved too. With the evolution of smartphones and the internet, information from across the world reached us within seconds. From DVD players to online streaming, digitisation changed the way entertainment was perceived.
Now with the emergence of 3D technologies, media and content creation has achieved new heights. The 3D content creation market stood at $134.2 million in 2019 and is expected to reach $287.7 million by 2025 growing at a CAGR of 13.9%, according to Prescient & Strategic Intelligence. The data reveals that rising adoption of visual effects in movies, social media, OTT platforms, gaming industry are major drivers of the growth. 
Indians reportedly spent 4.9 hours per day on mobile apps in 2022 and 82% of the time spent on the apps are on media and entertainment, according to a joint report by EY and FICCI. The data also revealed that news, books, music, video, and gaming together contributed to more than 62% of data consumption in India.
The report revealed that the India M&E sector stood at Rs 2.1 trillion in 2022 and is expected to grow to Rs 2.83 trillion by 2025. This growth is expected to be driven by digital, online gaming, and television contributing to 65% of the growth, followed by animation and VFX, live events, and films.
Online gaming has become a crucial aspect in the media and entertainment sector. Digital technologies and emergence of metaverse have changed the ways of online gaming. 
LetsVenture's Visceral Zeno, a portfolio based investing product, will support early-stage startups leveraging the power of real-time game engines, photogrammetry, and 3D visualization revolution.
The Zenos are theme-focused capital pools, investing in multiple startups, with cheque sizes as low as Rs 25 Lakh. It enables diversification into early-stage startups with a portfolio-based approach.
Zenos enable the investors to:
Access to the best micro-funds that are exclusive on LetsVenture (typically the leads here don't want to be fund managers but have the best deal access in their domain)

Asset diversification into early stage startups with a portfolio based approach

Smaller ticket sizes to diversify versus a large cheque into one fund

Thesis based diversification, with portfolio reports and co-investment opportunities (based on the cheque size)
At the helm of the Visceral Zeno are Sameer Pitalwalla as Founding Investor (Head of Gaming, APAC at Google Cloud), Cecilia Oldne (Former Head of Marketing at Sula Vineyards), and Ranveer Singh (Bollywood actor and active investor in private markets) with a focus on India's interactive 3D ecosystem. 
In a previous conversation with LetsVenture, Sameer explained that the focus is on the 3D ecosystem in India and within the 3D ecosystem, it is broadly divided into enterprise and consumer and the most popular form of consumer application is games.
Watch Sameer Pitalwalla talk about it here:
In FY2022, India reportedly had 507 million gamers out of which 24% were paying users, according to Lumikai.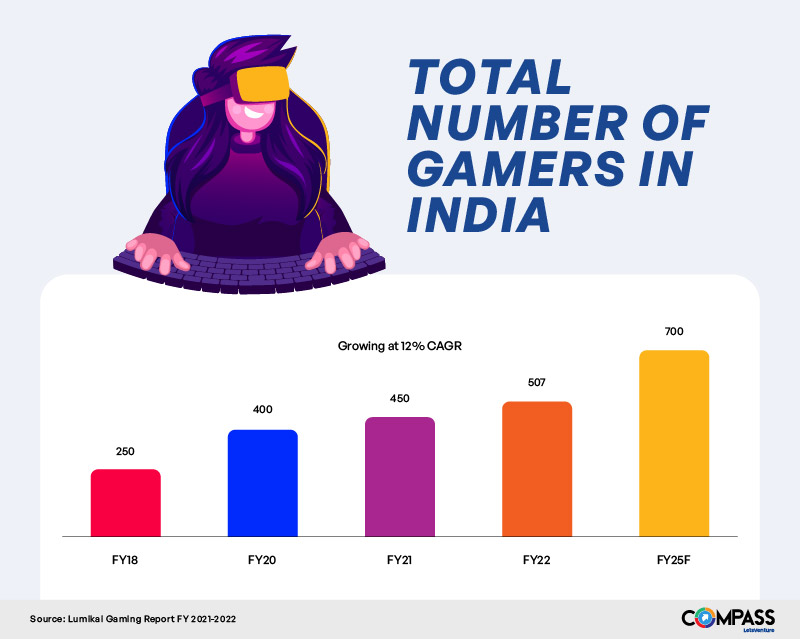 Data also reveals that gamers from India spent an average of 8.5 hours in  FY 2022 per week on mobile games. With 15 Bn game downloads, India had the highest share (17%) of game downloads globally in FY 2022.
For those looking to bet on the future technologies, 3D entertainment could be a big opportunity and LetsVenture's Visceral Zeno is looking to tap into this growing market. 
(Featured image: Unsplash)